Celine Wijsman head  Security Kingdom Relations Ministry 24 October 2022.
Ombudsman Notice Termination Over the Bank (OTB) Systemic Investigation St Maarten
Celine Wijsman will be head of Security for Kingdom Relations at the Ministry of the Interior and Kingdom Relations with effect from 24 October 2022.
The Security Department is faced with tough tasks such as contributing to the fight against cross-border and subversive crime, strengthening border control, contributing to the promotion of human rights such as in the detention system and the reconstruction of Sint Maarten after hurricanes Maria and Irma. Keeping the crisis organization within the DG in order is also an important task.
C. (Celine) Wijsman is currently a coordinating policy officer and acting head of department in the Security Department of the Directorate-General for Kingdom Relations. Before that, she held positions at the Ministry of General Affairs and the Ministry of Justice and Security. Celine studied Dutch law at Utrecht University.
Saskia de Reuver, Director of Kingdom Relations/Countries: 'I am very pleased that Celine wants to continue in the position she previously held. Celine feels responsible for the ins and outs of the management, and knows how to steer in a calm and decisive manner in the direction we need to take to achieve results. Celine is able to connect and knows how to structure the complex issues we face. As an MT member and for her team, these qualities make her a very pleasant colleague you can rely on.'
Celine Wijsman: 'In recent years I have enjoyed working in the field of Kingdom Relations. During this period I was able to gain experience with various issues and in particular the strengthening of the rule of law in the Caribbean countries. With the step to become an MT member, I look forward to continuing to work with a great club of professionals on challenging issues within this domain and on the relationship with the Caribbean part of the Kingdom.
This appointment to an ABD position was established through the general procedure for positions within the General Administrative Service. The recruitment and selection for this appointment was done by Bureau ABD and the Ministry of the Interior and Kingdom Relations. Vacancies facilitated by Bureau ABD are widely announced and anyone can apply.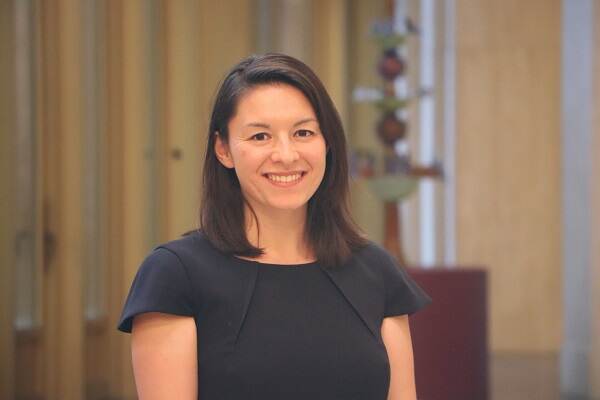 https://www.angeliqueromou.wordpress.com